That's right, I said free photos. Finding free photos that you can use in your site, legally, seems to get harder and harder by the day. But there appears to be a shift in the photo world.
A few weeks ago, Getty Images made using the bulk of their images free. At least through the use of their embed process. Here's a short quote we found in a post from TheVerge.
Starting now, that's going to change. Getty Images is dropping the watermark for the bulk of its collection, in exchange for an open-embed program that will let users drop in any image they want, as long as the service gets to append a footer at the bottom of the picture with a credit and link to the licensing page.

http://www.theverge.com/2014/3/5/5475202/getty-images-made-its-pictures-free-to-use
But that story is not why I'm writing this article. Earlier today another big name in the photo world made the leap into letting people use their images. And that big name would be Dreamstime. But they went one step further and created a WordPress plugin.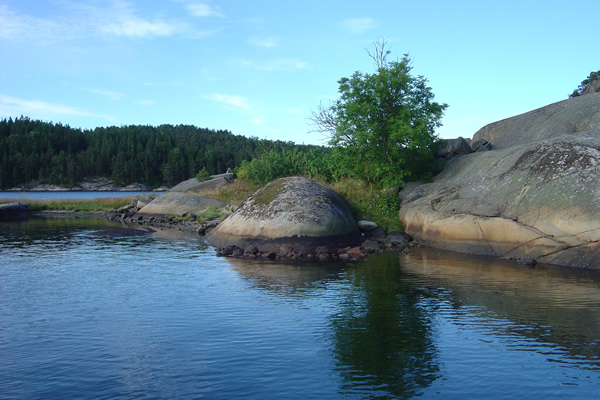 We used the new Dreamstime WordPress plugin to add the above image to this article.
Are there any catches?
Not really. I will tell you that you're not going to get every image on the Dreamstime site for free. But you can find a ton of free images that you can use in your site. Just make sure that you leave the attribution alone, and you'll be legal.
There is one thing that you will need in order to download images into your posts. And that is a free account at Dreamstime. But you can also do that while you're in the plugin.
Installation
Installation works just like any other WordPress plugin. You can get the plugin from the WordPress repository, here. Or you can search for Dreamstime from within your WordPress site in the plugins section.
After you install and activate the plugin you'll get a new button added to your editor when you go to add or edit new posts or pages.

Once you click on that button you'll get the interface for accessing Dreamstime photos. You can also access this screen by clicking Add Media, like you normally do, then just click on Add images from Dreamstime.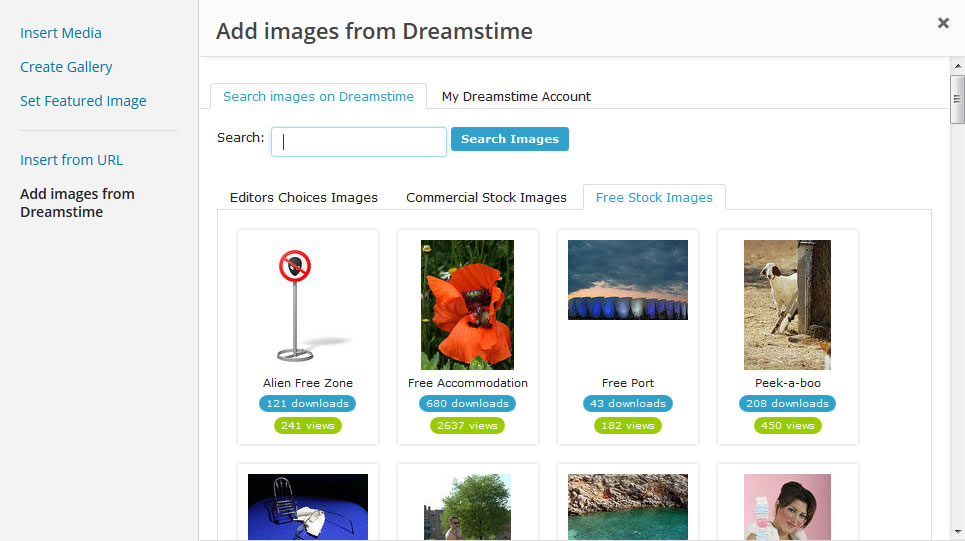 Now if you're just looking for the free images you need to make sure to click on the tab that says Free Stock Images. Then you can either browse through the images, or search for something in the search box.
They also provide an easy way to purchase and download the commercial stock images, in case you need something better than what's in the free stock images.
The plugin can be a little slow, but what can you expect, you're looking through 1000's of pictures.
Don't forget to download your copy of the plugin. And share this post with someone you know who could use some free photos for their WordPress site.
Here's yet another way to get free images for your site!
(Updated 7/23/2018)
It's called Photostockeditor and an online resource where you can browse for free images to use on your site. On their site, it does say that the images can be used for commercial purposes. You should check them out and you might just find yourself some images to use on your website.